Poppy Reynolds
Character information
Mental

Confused, Hurt, Angry.

Morale

Climbing.

Date of birth

1998-02-26 (21 years old)

Place of birth

Marietta, Georgia

Nationality

American

Ethnicity

Blend of western European

Languages

English

Relationship

None.

Family

Grandparents. Orphaned only child.

Religion

None.
Description
Height

160 cm

Build

Short, lean.

Hair

Blonde

Eyes

Blue-Green.

Alignment

Neutral Good

Features

Blonde hair frames her young face. It falls just above her shoulders. Big, trusting blue eyes watch those around her, and soak in her surroundings. She is short in stature, and slight in frame, making her build not entirely well-suited to the apocalypse.

Equipment

Poppy is slowly learning to tolerate guns, and has taken it upon herself to involve the help of her friends to teach her. She takes time each day for target practice, and has started to move to moving targets in the form of the undead. [*Rescinded: Due to family trauma in her past, Poppy is very afraid of guns and gunfire. While she can be around those who know how to operate the machinery, she prefers not to be in control of one herself, and at the very most will operate a pistol. Due to this, she mainly sticks to melee weapons to bludgeon the "carnivores" that come her way.*] Being a strict vegetarian, you'll never see her with meat, and enjoys spending time marveling in the beauty of nature by watching a wandering family of deer, instead of killing them. Due to this, you'll mainly see her eating and picking fresh fruit and vegetables. Poppy is often seen with a blue plaid shirt, holding onto it as a way to feel closer to her home and southern roots.

Occupation

Student.
Background
_________________________________________________________________________________________________________________________________________________________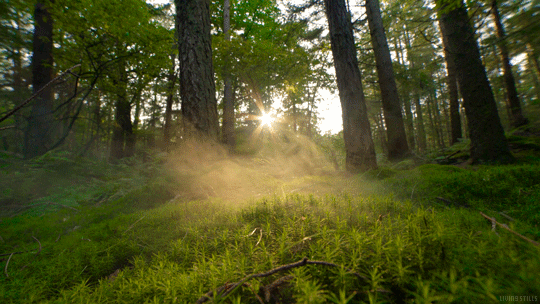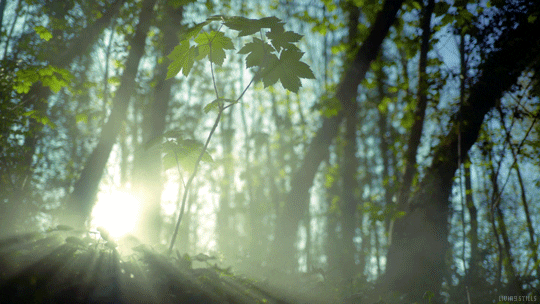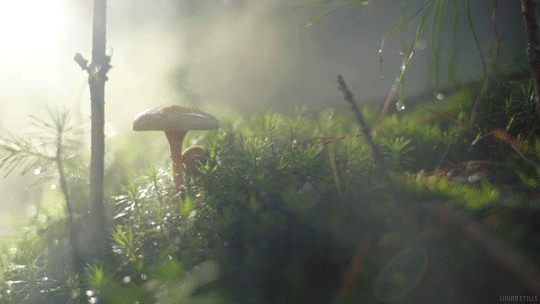 __________________________________________________________________________________________________________________________________________________________
Poppy Reynolds grew up in Marietta, Georgia, a town that while quaint, never truly had her heart. She always considered herself to be a proud American, but there were many Southern standards and ideals that she never found herself fitting in with. As a southern woman, who also happened to be a gun-fearing vegetarian, she was the butt of many jokes growing up. 
Poppy's childhood was far from perfect, despite her sunny disposition. Her father died from a very young age, too long ago that the only memories she holds are those of photographs hanging on the walls. A drunk-driving accident made her mother a widow, and it was something Poppy say effect her mother as she was growing up. It wasn't until Poppy was around five years old that her mother started dating again -- and dating losers. There was abuse... abuse that Poppy was too young to really comprehend. It was well hidden, at first. The young blonde-head would only catch glimpses; her mother with her head in her hands, crying... or an unexplained bruise that she would pass off on her "clumsiness". There was a darkness in their household that Poppy was both attune to, and blissfully unaware. Her young mind blamed the atmosphere on the monster hiding in her closet; a dark entity that she blamed as the reason she would wet the bed. Therapists in her later life would tell her all of those signs were pointing towards a fear of a monster, yes -- but it was the monster in her mother's room, and not Poppy's. 
He never hit Poppy, never found an interest in her at all, in truth. He spent most of his days avoiding eye contact, and shirking all kids of responsibility that being a step-father might come with. In hindsight, it was the best thing he could have done for her -- the man was completely and utterly toxic. A truth Poppy would learn to be all too true. 
There was a night a year into their relationship, that her step-father was completely on edge about. Poppy's mother and him had been fighting all night, for a reason still unknown to this day. The child was told to go to her room, and her colouring book had taken priority over the possibility of eavesdropping on the conversation. The minutes to follow are burned into her brain and are likely to remain for the rest of her life.
Blue crayon. Red crayon. Draw in the lines. Flowers. Green crayon. Grass. Red crayon. Fox. Bang. Crash. Bang. Door. Stairs. Kitchen. Mom. Red crayon. Blood. 
It was a flurry of colours, mixed with an absolutely blackness. He wasn't at large for long, no. The neighbors heard the shots ring out and called the authorities quickly. Her vision was only filled with more colour; red and blue, flashing through her window and playing shapes against their yellow walls. She stayed there with her mom, clothes soaked red as she sat, knowing something was wrong, but not truly knowing what to do to help.  Blue uniforms came through the door, they pulled her away from her mom and there were tears, and frightened sobs. A blanket wrapped around her. Blue. There was a lady talking to her, using words and asking questions that were hard to understand. Their conversation isn't something that Poppy came to remember, it was likely dull for her six year-old self... but it is a conversation that adult Poppy would have loved to remember. 
More colours greeted her. A yellow sweater as her grandmother rushed towards her; she smelled of purple. Flowers. A strong hand rested on her hand, blue eyes looked up to meet her grandfather. After having worked in the field and with the cattle, there was an overwhelming sense of brown from him. Nonetheless, it was a comfort then and now. 
Her step-father was found fairly quickly, and justly thrown into jail for the crime. Poppy spent the rest of her life growing and learning from her loving grandparents -- a childhood that she grew up to cherish despite the hardship that came beforehand. As her memories faded of her mother, the feelings never did  -- her pictures hung on the wall along with her father's. They were both parts of her past that she was too young to remember, but there are feelings there that she continues to carry with her. 
Poppy grew up into a fairly well-adjusted woman, and a woman who spent her time volunteering and striving to change things for the better. It was an altruism that lead her to Chernarus  -- a country she was told that was decimating its forests with logging and deforestation. Poppy made the decision to travel abroad as one final trip before pursuing a higher education. It was meant to be a trip for her to do some good and spend some time at home with nature, and it turned on her in the worst of ways.
__________________________________________________________________________________________________________________________________________________________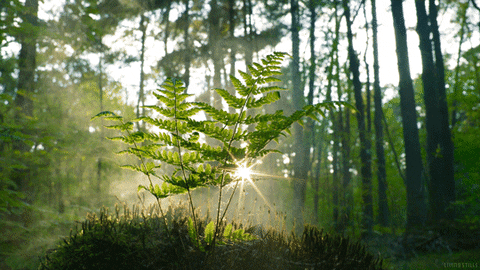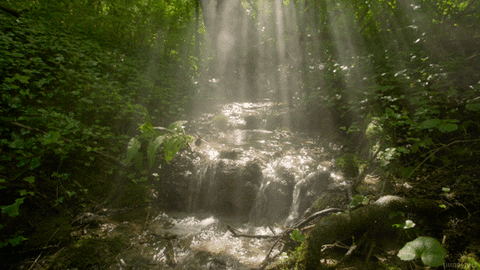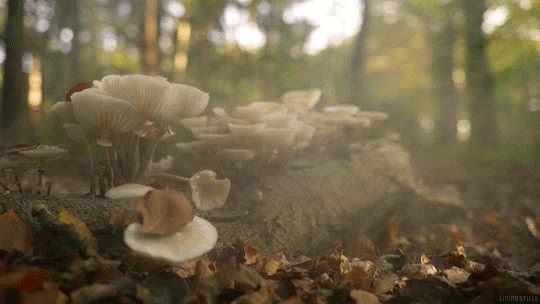 __________________________________________________________________________________________________________________________________________________________
Pisces: Positive traits include; imaginative, sensitive, compassionate, selfless, intuitive, compassionate. Negative traits include; escapist, idealistic, secretive, vague, weak-willed, naive.
Personality: Poppy is forever an optimist. She believes the best in people, and it has a tendency to get her in trouble. She is unwavering when she feels strongly that something is right, and is stubborn to a fault when her beliefs are in question. Often greeting strangers with kindness puts a target on her back for unsavory characters who wish to harm others. She'd gladly give you the shirt off her back if you said you were cold. She's uncertain around gunfire, and doesn't like to use heavy assault rifles based off of poor past experiences with guns -- if anything, the most she's comfortable with is a pistol. Poppy is quite playful around those she's comfortable with, a quick tell of knowing whether or not she trusts an individual or group. 
Injuries & Scars: 
1. An 'X' carved into her left hand, an injury given to her symbolizing being marked as a "toy". 
2. Bullet wound in outer left thigh, a graze has scarred over.
5. Wings carved into her back, scabbed over and healing. 
__________________________________________________________________________________________________________________________________________________________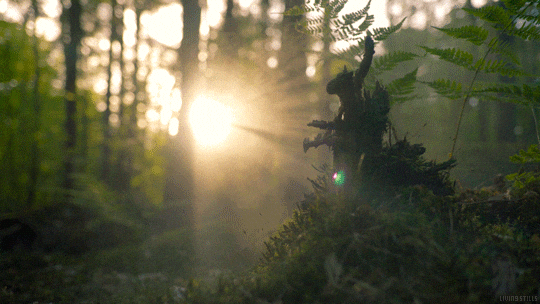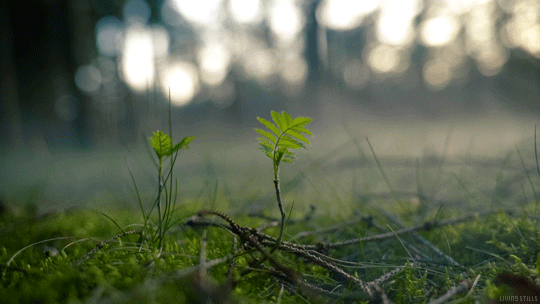 __________________________________________________________________________________________________________________________________________________________
 Herbivore, Stories from Poppy Reynolds
__________________________________________________________________________________________________________________________________________________________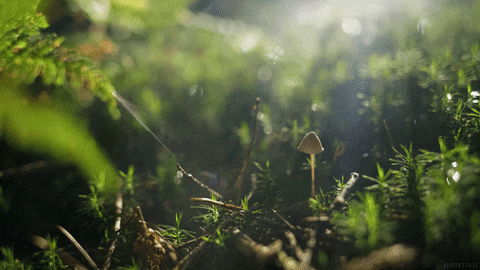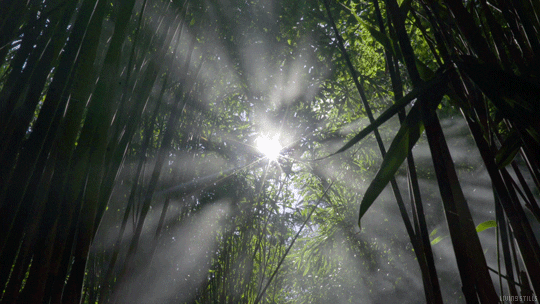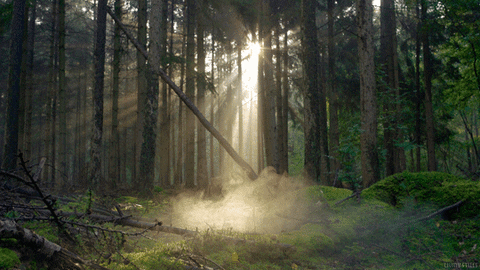 __________________________________________________________________________________________________________________________________________________________
❤ - Fruits and vegetables.
❤ - Nature.
❤ - Safety.
❤ - Laughter.
❤ - Friendship.
______________________________
✘ - Meat.
✘ - Torture and senseless violence.
✘ - Isolation.
✘ - Gunfire.
✘ - Rude individuals.
__________________________________________________________________________________________________________________________________________________________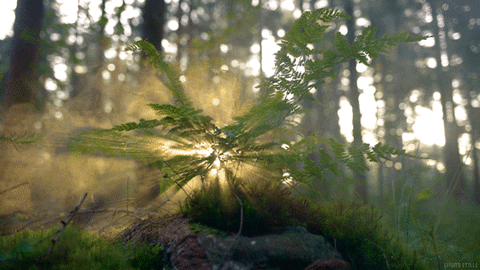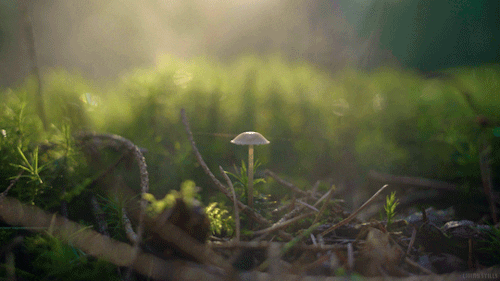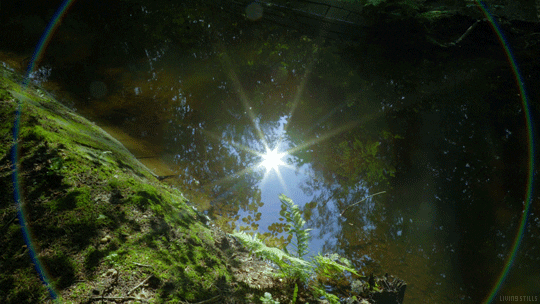 __________________________________________________________________________________________________________________________________________________________
Nick Shepard <---> @Shepard
1. "Shepard. I stumbled across him a while ago now, nearly dead and with the carnivores soon to notice him. He had passed out long before our first introductions, and dragging his heavy butt into the nearest house was... a challenge to say the least. I gave him some water, fed him, and expected him to go on his way... but he didn't. For whatever reason, he stuck around. He kind of... reminds me of a father type. Is that weird? Or... bad? I... don't know mine, obviously... so, I hope it's okay I'll just pretend it's Shepard. Sorry, dad. He gets really mad at me sometimes, when I do something careless, or get myself hurt somehow. I think he probably thinks similar to me; a daughter."
2. "He said that he was protecting me because I'm one of the only good people left. I don't... believe that. After everything, I don't WANT to believe that. I don't like the trouble he's gotten into because of me... and he's the first person I have met in a long time that I want to be brave for. To help him. He's the first... of many, I hope."
Aaron Grey <---> @MR Pussywhipped
1. "Grey. He's... funny, and nice. Super nice, likely because he's Canadian... but I like it. I wish more people were like that nowadays. I enjoy spending time with him, it makes the days go by fast, and the morning come quickly; like it's exciting waking up and knowing I'll see a friendly face. There's something about him though... like he's been through a lot -- like he's running from ghosts. I hope when they catch up to him --if they catch up to him-- it doesn't change who he is now. I like him now... but, I could probably be easily convinced to like any version of him."
2. "I've spent a lot of time with him... learned a lot playing truth or truth. He's... one of the easiest people to talk to that I've ever met, even though I spend most of the time just making a damn fool out of myself. Luca's been really... persistent on saying that she "ships" us. He's said some things over the past few days that make me wonder if he thinks the same way. He's got... a lot going on though. I can tell. I'm not sure... something like that is even on his mind. It's been a long time since I've even thought about something like that for myself. Even still, I'm going to spend the time with him -- I like spending time with him, either way."
3. "He... stood up for me with the toy makers. He told them to take him instead of me. It was... really brave of him. Even though it was dumb of him... I... need to find a way to thank him for it. There's... a few things I should really thank him for. And... there has been a bit on my mind as far as Grey goes. Maybe... maybe I should find some time to talk to him. Away from everyone... 'cause sometimes it's hard to get a word in with everyone around."
Luca Marshall <---> @Phoenix
1. "She's been... a good friend to me. Reminds me of someone from long ago; both pushy, and opinionated, and make sure they get what they want. I knew what I was getting into when I noticed those similar signs, and honestly I'm glad to have a friend like that again. She was... determined, right from the get go, about me joining up with them... about me meeting the rest of her family and becoming part of it. Luca's the type that doesn't take any bullshit, and I respect that about her. It's a strong trait to have, something I hope I pick up. I laugh a lot when I'm with her... when I'm with all of them. When she's not busy setting me up with every single man she comes across, she does try to make sure I'm okay. With everything that's happened... it's nice to be checked in on, once in a while."
2. Luca is feeling more and more like... a really good friend. She's... kind of crazy and wild... but it's refreshing. Sometimes... sometimes I can be too serious. I get in my head about a lot of things... especially recently. I've been feeling really angry about some of the things that have happened to me... and her silliness is sometimes really appreciated after the end of a long day. I mean... today she went in for a hug... and gave me a wedgie."
3. "She's been really stressed about everything that has happened in the group. I see it on her face, and I see how she and Caleb have been relying on each other for support through it all. I... really hope this drama goes away soon. I... don't like seeing her so upset. Or anyone, for that matter."
Caleb Marshall <---> @Watchman
1. "Caleb... has definitely been there for me, I mean... mostly from a medical standpoint, but within the past couple of days more like a... friend? He's been very kind, offered to carry my backpack with my injuries, and broke off a stick for me to walk with my leg. Due to this, he earned a resounding "Aw" from everyone else who was there... but he didn't mind the guys mocking him. It didn't stop him from being nice to me even after that. But, he's pretty silly too... He started going through my bag and that was kind of funny for a laugh... even at my expense. I look at him and Luca and it makes me smile, they're cute together. I like that they have something so genuine, it makes me... hopeful. Not only for myself, but for everyone else."
2. "He's had... a few health scares. It's been... nerve-wracking to say the least. I mean... it's scary whenever anyone is sick... but it's more sad that Caleb is? I mean... I think a lot of it is stress related. Especially with everything happening recently... I can see how that might be the case. It... makes me worried for him... and Luca... and the rest of us. Maybe... maybe I'll let him joke a little more at my expense now... just as a way to cheer him up and get his mind off of it. I think he'd like the distraction."
Desmond Aurelio <--> @Jack the Ripper
1. "Desmond. Things with Desmond aren't always easy. I was told often by... those monsters that the things that happened to me were Desmond's fault. His fault for having tried to kill them, when he was warned against it. I don't believe that, though. He and Shepard know each other, from before all of this... maybe not really well, but well enough. He feels an attachment to Shepard because of that, and he knows that Shepard cares for me. I think that's the main reason why he's trying to help. I also get the feeling that he doesn't like being messed with as well. He talks about his actions like he's basing them off of someone else. Someone that he knew before. I think... he'd be happier if he just did what he wanted, though."
Jordan Holt <--> @AlanM
1. "Jordan would probably be surprised to know that he made it on this page, and I hope he never digs far enough in my journal to figure it out. I'm sure I'll never hear the end of it. I do, however, think of him as a friend. He helped me... apparently made a case for me... for me joining their family. I can't be certain why... but I appreciate it a whole bunch. He's funny, and a little crazy. Kind of a kleptomaniac. If you put anything down for even one second he'll snatch it up, or if you fall asleep he'll definitely take your gun. Kind of a prankster... I guess? I don't know... it's good for a laugh though, and I can definitely use those most days. He has times when he's not so crazy, at least when he's not trying to act up in front of the rest of the group."
2. "Jordan... he did something... kind of crazy today? Jack... he wanted to die... kept begging Jordan to be the one to pull the trigger. When I snuck up on the two of them, Jordan was angry. Asked if I didn't trust him or something... and if that was why I was sneaking around. I... told him that I was worried Jack would hurt him and take his gun... and that I trusted him and that he wouldn't do something like that. Turns out... I was wrong? I guess? But... I don't feel like I'm wrong. I... can't imagine what it's like... hearing your friend in pain and begging for you to end it; to stop their suffering. I... know what he did was wrong, but I can't imagine being in his shoes either. I... won't judge him too harshly for that. Jack... he deserved a chance to survive... that's what I believe. But, I know that Jordan's conscience is probably guilty enough without us adding to it.
3. "He's stubborn and definitely childish at times. But not lately. Not in the normal sense. I think... I think a lot of guilt was eating away at him. He was always a bit snippy... and made a lot of snide remarks. But, it was more than usual... since the whole Jack situation. I think... talking it over with the family meeting helped. Later today... it seemed like a weight had been lifted off his shoulders. I was happy to see him in lighter spirits. Even if it did mean he was more likely to joke at my expense. And... he definitely, definitely did. Honestly? Being the butt of the jokes doesn't bother me as long as everyone is getting along."
Viggo Bjerke <--> @Derek Steel
1. "Viggo. He's always been around, but lately I've had more of a chance to get to know him better. He's super handy to have around since he's a surgeon and everything, but... it's more than that. He's genuinely fun to be around. One of the ones who tries to joke and make others smile. He's always making me laugh... and some days it's super appreciated. He's been... through a lot, I think. I know... I know that he's been having some problems... especially with having shot Jordan in the heat of things. I know it's something he's guilty about... and he's too quick to point the finger just at himself. Truth be told... I think we all had a part in what happened."
1. "Gen Z. I hope some of them at least think of me as a friend... I know that for some of them, I'd consider them as such. Luca has always been nice to me, and I guess by extension that means Caleb too. The two are kind of a combo deal. Jordan, too, of course. For whatever reason, he had vouched for me with them. I'm... not sure why. There are others, of course... but... I'd say them for sure. I don't know, maybe I'm just reading into everything too much again. They seem to be okay when I hang around, so... I think I still will. At least, until they get sick of me. We're... all so different after all. Big groups still kinda make me nervous, but... they seem fun. Like a family. I... haven't had a family in a long time. I can't lie and say the idea isn't appealing."
2. "Luca's persistent, and I'd be lying if I said I wasn't grateful. After a couple times of Generation Z using their medical supplies on me, her argument of safety in numbers was an easy one to get behind. So... I did the logical thing and said yes. But, it's way more than that. They... make me laugh, a lot. And, I don't only feel safe there... but I feel like I might have a purpose being with them. I know I can learn a lot from them... and maybe they'll learn something from me too. Maybe."
3. "I said yes... not only to safety... but to a family and friends. It... feels good to be around people again -- to be around those who care for my well being. It's... nice."
4. "Luca mentioned something... said that Gen Z are hostile to outsiders. I've... well... they've only ever been nice to me. Nice to Grey, too. I... don't know how I feel about that... about the hostility thing. I just... I'll give them time, and I'll see. But, that's... not something that I'm going to be okay with. Not really.
5. "Things are... tense right now. We've been fighting... and I feel more and more like the mediator with every argument that passes. It... does my head in... y'know? Always being the person trying to make sure people don't kill one another. It's been... a little crazy... to say the least. I think... I think after our group meeting, things have gotten a bit better. We were... joking around like we were before, and it felt so nice... so nice to just be like we were before. Now... now we can focus solely on external threats. Hopefully."
__________________________________________________________________________________________________________________________________________________________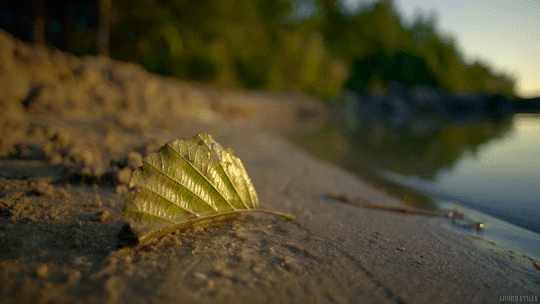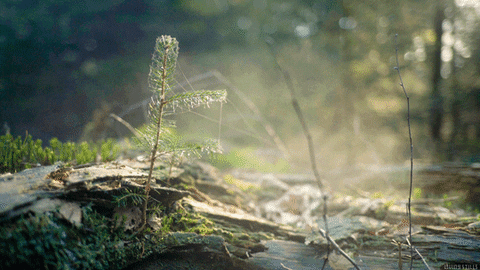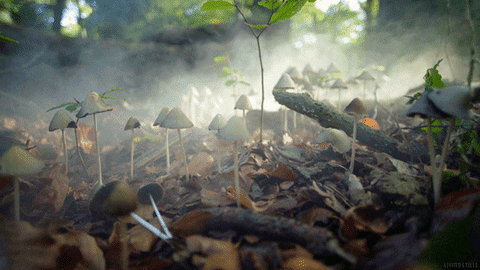 __________________________________________________________________________________________________________________________________________________________
Alyssa Black <---> @ScarletRose
1. "She's the mastermind to all of it. I know it... I've seen it. She's the one mostly to blame for everything that had happened that first day, and everything in between. I... can't lie when I say that I... enjoyed hurting her. I knew her leg was injured, and I kicked it. Hard. She screamed and for a moment I felt... triumphant; like I had one-upped her. A brief little bit of revenge. That feeling... the control of taking a situation into my own hands and watching the pain on her face was short-lived. Soon it was my pain she was relishing in. This woman... she's not the innocent woman I know she can play off."
2. "I've seen her again since my... 'release'. I asked her how her leg was doing... and I felt so much pride when I heard her call me a bitch under her breath. The fact that I did that... to hurt her. It feels... good."
Kane Black <---> @Direwolff
1. "He's a monster. Whether or not he's worse than the rest, I don't know... but... he's an animal. I would wake up, and he'd be there. Watching. Waiting till I was awake to turn my skin to his canvas. The others seem able to... bargain. They understand how to weigh the risks and assess a situation. Him? He's... He's rabid. It didn't matter when I behaved, when I wore his fucking bell on my neck and answered to their pet names; "Puppy"... "Sugar". None of it mattered. So I stopped behaving, and I fought. I kicked and screamed and mouthed off... and it felt good. I tried to flee, to leave their capture and when they caught me, he gave me wings for trying to fly away. If there's one person... one person I would allow myself to hurt, it would be him. I want to... to hurt him. I still do... even now. It's... nearly all I can think about. Nearly."
Derek Crow <---> @yuthee
1. "Derek. A danger for other reasons... reasons far beyond the obvious. The way he's able to... pretend to care. He's sinister... lulls you into a small semblance of security and then rips the air from your lungs. He... never scarred me. Never took his blade to my skin, or his hands to my throat like Kane had. But... scarring isn't only skin deep. The fact that he knows that... the fact that he looks at me as if I'm under a microscope -- as if he knows everything about me, and who's to say he's wrong -- is terrifying. Though there were times at the end... times where I thought I could see the human in him."
2. "I've been running into him more than I'd like. And every single time... leaves me completely fucking angry. It's a kind of anger that's... so uncharacteristic of me. I hate the feeling of it. I hate seeing his face and feeling that kind of rage. And when he said that he was disappointed in me... when he said he was prouder of another toy for behaving... I felt as if I could honestly shoot him right then and there. Disappointed? Like I give a flying fuck."
__________________________________________________________________________________________________________________________________________________________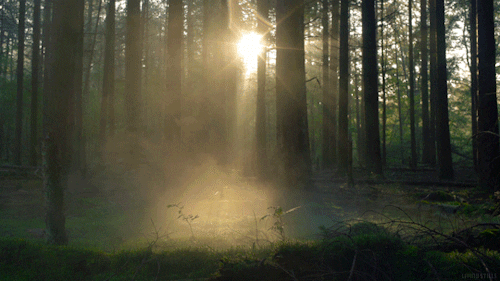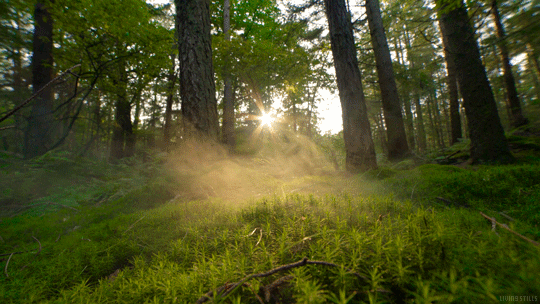 __________________________________________________________________________________________________________________________________________________________
"The Night We Met" Rain Edit - Lord Huron     ♪     "Lovely" Rain Edit - Billie Eilish & Khalid     ♪     "Meet Me in the Woods" - Lord Huron     ♪     "Wolf" - Skott     ♪     "I'll Still Have Me" - CYN
__________________________________________________________________________________________________________________________________________________________