Kyna Lysette
Character information
Alias

The Oracle

Mental

Independent

Date of birth

1996-11-18 (22 years old)

Place of birth

Earthen Haven, US

Nationality

American

Ethnicity

Caucasian

Languages

English

Relationship

Jay Wong

Family

Dead

Religion

Pagan Wiccan
Description
Build

Average

Hair

Strawberry Blonde/Red

Eyes

Green

Features

laurel wreath around neck
Underbust tattoo


Equipment

Gilded tarot cards
Candles
Pentacle
Athame


Affiliation

Generation Zero

Role

The Spiritual, Tarot Reader, Palm Reader
Background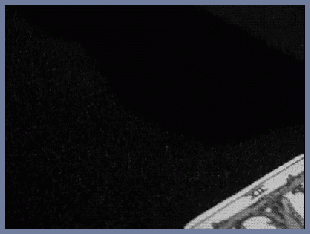 Born in a small pagan village to their community's religious leaders, Kyna was taught from an early age the spiritual duties she would have to endure for her people. It was a small self sustaining off grid community in the midwest United States called Earthen Haven. Her primary focus was her studies and to learn all she could from her parents. She learned about herbs and their meanings and also about the stars and constellations and their meanings and relations to the rest of the world so she may understand how they were all connected. Because of her father's political influence within the community, some did not like his influence or his views and soon they sought to replace their leaders and take the community for themselves. Kyna overheard some whisperings and began to be concerned for her parents safety. She attempted to communicate with her spirit guides, angels and higher self to get advice and find out how she should correct the problem. She was given images of death, played on repeat in her mind uncontrollably. She tried to warn her parents and urge them to leave, but they believed what would be done was what was meant to be done and that somewhere along the line they had failed their community if thats what would become of it. Kyna was devastated. At their next gathering festival, high concentrated rat poison that was intended for her parents was mistakenly served to the entire community. One by one, everyone dropped like flies all around her, except her, even after she had ingested the same foods as everyone else.
↠𝕔𝕒𝕦𝕥𝕚𝕠𝕦𝕤↞
↠𝕒𝕕𝕕𝕚𝕔𝕥𝕖𝕕 𝕥𝕠 𝕡𝕒𝕚𝕟𝕜𝕚𝕝𝕝𝕖𝕣𝕤↞
↠𝕤𝕡𝕚𝕣𝕚𝕥𝕦𝕒𝕝↞
↠𝕢𝕦𝕖𝕤𝕥𝕚𝕠𝕟𝕚𝕟𝕘 𝕙𝕖𝕣 𝕗𝕒𝕚𝕥𝕙↞
↠𝕝𝕠𝕤𝕥↞
↠𝕝𝕠𝕪𝕒𝕝 𝕥𝕠 𝕙𝕖𝕣 𝕗𝕒𝕞𝕚𝕝𝕪↞
↠Slash across left hand 3/11/2019↞
F A M I L Y
♂ ₩Ø₦₲

My special someone
Cut off a girls hair when we first met and named her Andrew. Enjoyed hanging out with him. His favorite town is the ruined city. I can understand why.
Confused right now... you cut off Karmen's head??? I dont understand.
Update: Youre not a psycho.. I think I would want to hurt someone who hurt me as bad as the Saviors did you. She made her choices.. however grim the outcome was.
We understand each other and have a lot more in common that I originally thought.
♂ 𝕽𝖔𝖓𝖆𝖓⛧
Currently the one Im closest to in the family.
We will be okay. We will survive. The divine has blessed us
You dont approve of some of the things I am doing lately or some of the people I am around.
You are loyal though, you always have my back like with the Jackals.
Ill always have your back too.
♂ 𝓒𝓪𝓵𝓮𝓫

Caleb has proven to be only looking out for his own interests and not of the family.
Our only chances are to get this club running and instead of being the leader he is suppose to be, he cant seem to make decisions when theyre needed but thats always been the case.
♀ ℓυcα

You didnt try to come save me with the Jackals.. I turned around and watched you look straight into my eyes before going off in the woods by yourself. You knew I wasnt right behind you. You saw me with my hands up and you did nothing.
This family isnt much of a family anymore.
♂ 𝕃𝕦𝕔𝕒𝕤 

Seems nice enough. Told me a lot about himself today. Tried to help him get over his sickness. We need to patch up his side after he was attacked my infected.
I miss you come back!
F R I E N D S
♂ SMACKY

Seems like a cool guy. He talks about pretty funny stuff. Entertaining for sure.
♀ NAT

Sweet girl, very caring but seems to have a darker side!
♂ James
Luca is trying to hook him up with Nat! Could be a cute couple.
N E U T R A L

♂ ᴠɪᴋᴛᴏʀ ᴀᴢᴀʀᴏᴠ
Some guy we gotta deal going with. Looking forward to hearing his valuable input.
F U C K E D
 
♂ ALEX
Keeps asking to spoon and cuddle. I told him to fuck off.
Betrayed us. Talked shit on the radio after leaving like a coward. Now hes hiding.