Endeavour Western
Character information
Mental

Stable

Date of birth

1959-07-09 (60 years old)

Place of birth

Enfield

Nationality

English

Ethnicity

Great Britain

Languages

English.

Relationship

Lauren Western,

Family

Ted Munter. Margret Western (Mother) Rust Western (Father) Maura Western (Sister) Shane Western (Brother)

Religion

Pessimism
Description
Height

205 cm

Weight

110 kg

Build

Well built

Hair

Grey Mullet

Eyes

Blue

Role

The Leader of The Heathen's
Background
The power or right to act, speak or think as one wants.
Everyone's got a dream of sorts. People want to own a business or have a family, that is what the norm is, People who have slightly other dreams get looked at funny. One man called Endeavour, His dream was to be free. He wanted to ride on the open highway and that is what he did. This is the story of Endeavour Western. The man who became free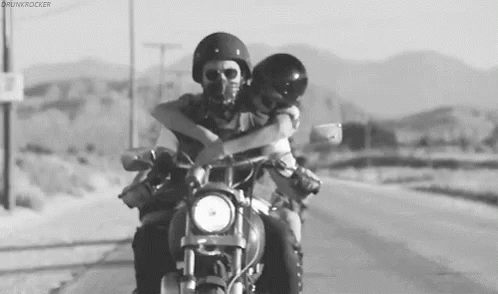 Endeavour was born in Enfield in late 1950's. His parents, Rust Western and his Margret owned a B&B near the community college in town. His father Rust was a man who very tormented in the early days of his life. Endeavour's grandparents, in particular, Rust's Mother, Mary O' Connor was a very unstable person in general, she saw her own family burnt in front of her, when she was around 13. She was living out in Norfolk at that time and a gang was called the 1X6 that was in the area got fed up with her Father ways to push out the gang out though the council and it resulted in her being the only one left, she was made to watch. She was beaten and raped. The police found her and she was put into children's home. Mary would start screaming unanticipated and would start to beat and burn her children with hot boiling water. Rust's father Larry, was someone you saw in the middle of the night and you think you need to get away from, he was horrible, greedy person. Everyone knew him, he would stab, bite people for no reason. So you see Rust had a hard upbringing. He would never do what he had lived through his early part of his life to his children. 
Endeavour's Mother Margaret, she was loving a caring woman, She had never had problems growing up, both her mother and father were perfect to her, She always had the best and once they passed away the B&B was given to her and the family in the will. 

 Endeavour was the oldest of the three children. His sister who was the second oldest was Maura and the youngest was Shane. Maura, had a grudge against Endeavour, She hated him for many different reasons, Some of the reasons was she thought Endeavour, was greedy, no good for nothing bitch, He would always be in charge when they were young and he would bully and attack her alot. Endeavour would get into trouble with it but nothing would happen in reality to him, the pain and the scars was enough for her to never forgive him. When Rust and Margaret were getting on in life, reaching 'the golden years' she was running the B&B, She was cheap and tight as a duck's arse and that is watertight as the saying goes, and she wouldn't pay anyone to work, She would bearly pay Shane. She would scream at Shane for not turning up for works, she would leave last minute and tell him and he could have plans made or might not just turn up because he wasn't getting paid, and Endeavour was teaching him how to repair cars and bikes and Maura despised this. Maura claimed Shane was turning into a 'little Endeavour' Shane had nothing against his siblings but Maura was playing him up, starting and causing shit with him.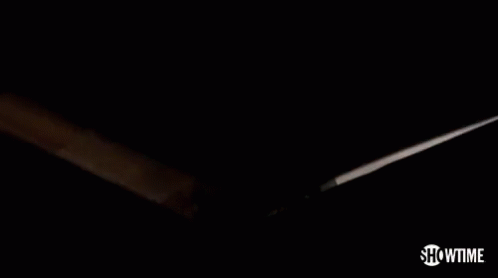 In April of the 1980's Endeavour was riding to Enfield back from central London and on his way back, Endeavour noticed he has been followed by a red car, he went down a back road to try lose it, Endeavour thought it was his drug dealers looking for money that he owned. When he was the back road, He was fairly fast and he it resulted in him hitting a pothole a bit to fast and he fell off and the red car that was chasing after stopped and an elderly man got out and help Endeavour at gunpoint and put him in the boot of the car.
Endeavour had been a back of a boot few times, He knew the deal, he would be brought off and beaten up for one reason or another. There was silence, he heard the front door open and close and voices you didn't know, One of the voices once and Irish and thought it was the IRA and Endeavour started to panic and when the car boot door opened, the elderly man told him to get out again at gunpoint.
Endeavour was told to walk towards the men and the old man had him gunpoint walking behind him, Endeavour walked up the men and said 'Alright mate?' The man behind him hit in his ribs with the gun and Endeavour went on his knees but got back up. One of the men said. 
' Endeavour Western, Born in Enfield in July, the 9th 1959, the son of Rust and Margaret Western. The brother of Maura and Shane Western. You have a tattoo of an Elk on your right shoulder. You have a scar on your right leg and left hand. You recently broke up with your partner Laura. '
Endeavour said back, ' Fuck me you writing a book about me?'' The man hit again in the ribs. Endeavour said ' Yeah I had that coming, fucking hell, stop hitting me in the ribs, fucking hell, what you want? You IRA? I haven't pissed you guys off in well, few years anyway. '
The man said back, ' We work for the church, we are an organisation created by the church. My name is Darren O' Grady. We know alot about you.' At this point Endeavour knew what this was and what they were, They were baby snatchers. Kidnappers, in basic terms.
Darren carried talking and he said ' you were talking about us at a party in London were you just at. If i get this right, you wanted to join this? Lucky for you we are recruiting for our cause. I will be nice to you kid, If you say no, we kill you, you say yes, we will be in contact. '
Endeavour ' Fuck ME, FUCKING HELL he screamed, I fucked either way. Fuck it sure, Yeah. Haven't got a choice. '
Darren said back to him. ' Your back is being dropped here in a few minutes. If you talk about anything that happened, We will kill you, You see how easy this was for us. Until then Endeavour. Keep your mouth shut. '