Dimitri Zolskov
Character information
Date of birth

1990-04-26 (29 years old)

Place of birth

Sinistok, Chernarus

Nationality

Chernarussian

Ethnicity

Chernarussian

Languages

Chernarussian, English

Family

Deseased

Religion

Othrodox Christian
Description
Height

190 cm

Weight

160 kg

Build

Stocky

Hair

brown

Eyes

blue

Alignment

Chaotic Neutral

Equipment

Ak74
C4 explosives
detonator
Gorka top
Mask
Accordion

Occupation

Unkown

Affiliation

Kameníci

Role

Explosives expert
Background
Chernogorsk Police Department
Suspect File: 11255437
Investigation Status: Active
Suspect Name: Dimitri Zolskov
Place of birth: Sinistok, Chernarus
Group affiliations: NAPA
Background:
Dimitri Zolskov was born April 26th, 1990 in Sinistok, Chernarus. Both parents are believed to deceased. Dimitri Zolskov is one of several key suspects in a string of assaults and robberies in the region including the assault on the Bardak & Sons distillery in Berenzino.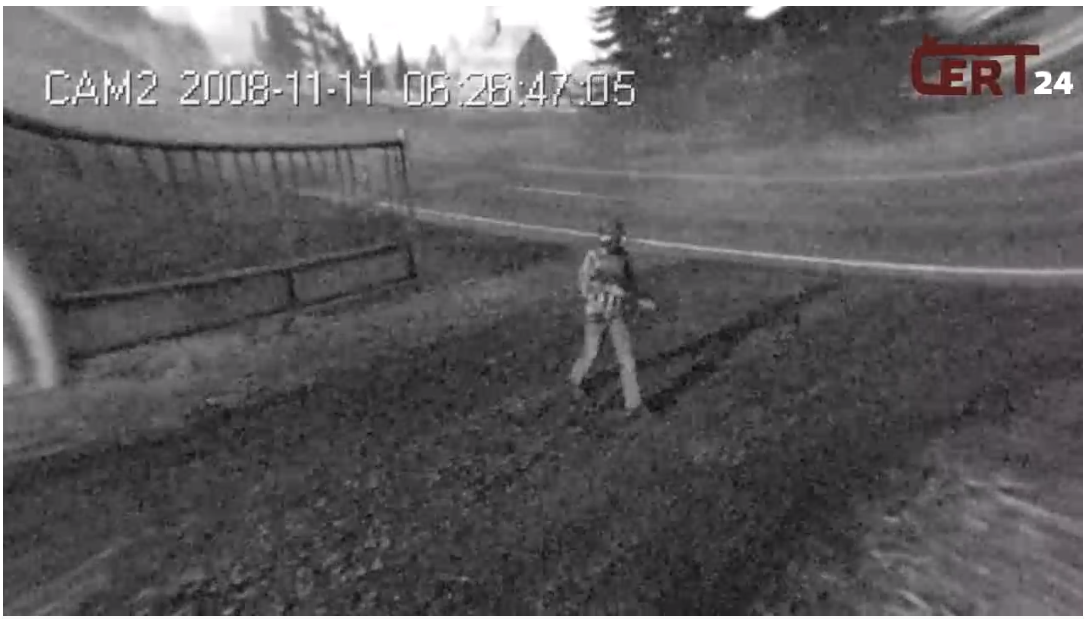 Suspect Photo from security camera footage
Zolskov is believed to the create of the explosive devices used in the distillery assault. Police investigations believe he gained his explosives and demolitions expertise from his father, a local miner in Sinistok. His father was killed in a 2008 mining accident shortly after the distillery incident, when questioned by police his father stated he had not been in contact with his son in several months. Zolskov is believed to have been recruited by the ultra nationalist group known as NAPA and is believed to be in hiding with much of the rest of the group. Zolshov is believed to be armed and dangerous. If spotted, police units should contact special crimes unit immediately.