Domek Svoboda
Character information
Alias

Desatnik

Mental

Chernarus for Chernarussians

Morale

high

Date of birth

1992-01-11 (28 years old)

Place of birth

Svetlojarsk

Nationality

Chernarussian

Ethnicity

Slavic

Languages

Chernarussian, English

Family

Loving parents, 2 brothers.

Religion

Eastern Orthodox
Description
Height

191 cm

Weight

93 kg

Build

solid Slav

Hair

short dirty blonde

Eyes

brown

Alignment

Neutral Evil

Features

National pride tatts such as a Kolovrat on his left peck and the NAPA logo on the right side of his neck.
Skull Tattoo on the back of his left hand.

Occupation

Soldier

Affiliation

NAPA (pre-Civ war) CDF (post-Civ war) Kamenici (Post Apocalypse)
Background
Born into a family of simple people, Domek was the first child of Janek and Helena Svoboda to see the light of the world. He was born on a snowy January day in 1992, just after the Soviet regime blew over and Chernarus was independent again. Domeks father was a lumberjack, so luxury wasn't a thing for them, but hard work pays, they always managed to get by. When civil war broke out, Domek took up arms alongside his father to fight of the Chedaki under the NAPA flag. Domeks father used to be in NAPA since it existed and was a well-known member especially in their hometown of Svetlojarsk.
Domek marching alongside NAPA 
Retaking the village of Svergino from CHDKZ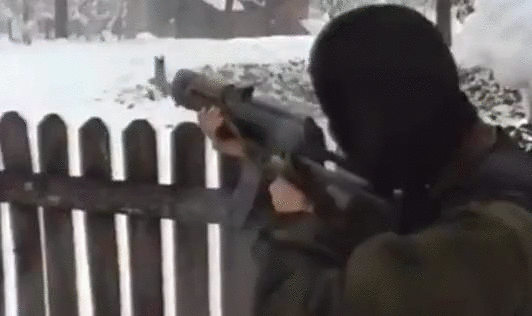 When retaking a smaller village in the east Domeks father got killed in a firefight against the occupying CHDKZ forces. After the war ended, Domek was battle hardned and slightly traumatized, being at fairly young age  at the time.
When Napa was disbanded after the war, Domek deceided to join the CDF. After basic training he was assigned to the 76th "Jarilo" Mechanized Battalion, stationed at Balota airfield. Just after Domek got his promotion to Desatnik (Corporal) the outbreak hit the city of Chernogorsk and with that also Balota Airfield...