Eldon White
Character information
Alias

Dr. White

Morale

Low

Date of birth

1981-01-23 (42 years old)

Place of birth

Beckley, West Virginia, US

Nationality

US, Finnish

Ethnicity

Caucasian

Languages

English, Finnish

Family

Thomas White + Elina White (orig. Tammi) = lil Eldon
Description
Height

180 cm

Weight

75 kg

Hair

Soft and smelly

Eyes

Cold and piercing

Equipment

Surgical kit
Wallet & Passport
iPod Nano & Earpods

Occupation

Intensivist

Affiliation

(former) World Health Organisation
Background
 B a c k g r o u n d 
Eldon was born in Beckley (WV, US) to his parents Thomas and Elina. Thomas worked in retail and Elina was a nurse at the Beckley hospital. He was raised bilingual and got to speak Finnish to some relatives that lived close by, namely his uncle Tomi. Eldon's younger years were fairly average, until about age 15, when his family was involved in a car crash that led to his father dying fairly quickly after and his mother with chronic pain. Eldon himself was, physically at least, left with just a couple of bruises and a few broken bones and an occasional leg pain, which conveniently let him skip the Finnish conscription. After the car crash, Eldon would steal his mother's pain medication and get high every now and then, and also drink quite heavily. Rest of his high school years went almost too well considering his extracurricular habits.
He continued this pattern of slight substance abuse throughout his early adulthood as he got into a medical school in Norfolk (VA). His first girlfriend died of an opioid overdose during medical school. He completed his general surgery residency in Washington, and after that completed a fellowship in surgery. After that, Eldon worked for a while as a surgeon in Washington, and lived a quiet normal life apart from the semi-frequent substance abuse benders he'd have. Eldon would often take short vacations to visit his relatives in Finland with his mother.

eldon
After a few years of working in Washington, Eldon went into a fellowship of critical care, and got board certified as an intensivist. During his fellowship his mother's health had started to deteriorate, and she passed away. Eldon's life was spiraling out of control until he found a girlfriend, Anna, a nurse, on one of his visits to Finland. He decided to stay there and live with her there for a while, after finally moving to Washington, where they both worked at the same hospital, Anna as a nurse and Eldon as an intensivist. Anna would later claim that Eldon was distant and a danger to himself and others due to his habits and returned to Finland.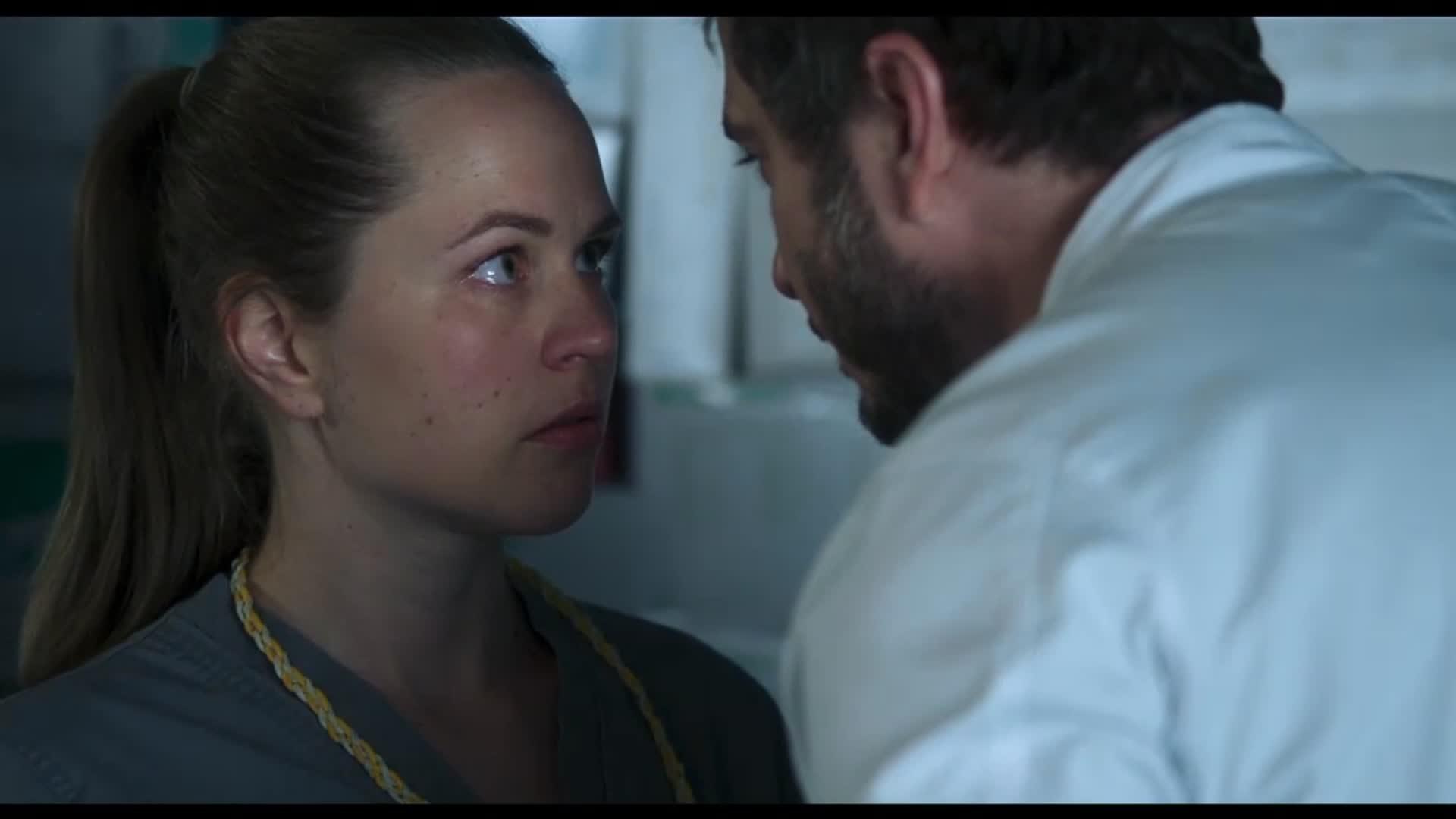 eldon & anna
After treating patients throughout the pandemic as an intensivist, he heard about the WHO's search for volunteers and volunteered to go on a mission to Norway. This was amidst having rather heated feelings towards the invasion of Finland and worry over his distant family there, and Anna. Perhaps one day Eldon would try to find her and make things right, but for now, there was work to be done, and to be fair, his options seemed rather limited in the pandemic as it currently was at the end of 2021. Eldon was positioned in the Northwinds Task Force for a short period of time, before they lost connection to the WHO and disbanded the task force. Eldon decided to take a break from the region and traveled through the occupied Finland as South as he could. In Finland, he found out that Anna had died in an altercation with the Russian occupiers.
 L i k e s 
- bad jokes
- alcohol & drugs
 D i s l i k e s 
- likes and dislikes
- chaos