Benedict Falk
Character information
Mental

Stable

Morale

Low

Date of birth

1975-04-21 (44 years old)

Place of birth

Welwyn Garden City, Hertfordshire.

Nationality

British.

Ethnicity

White

Languages

English.

Relationship

Nikki Falk (MIA)

Family

Sara Falk (Dead)

Religion

None
Description
Height

203 cm

Weight

127 kg

Build

Well built

Hair

Long ish, Black but going grey. Black but going grey beard

Eyes

One blue eye.

Alignment

Lawful Evil

Features

Face

Missing left eye that caused by Romero Gates by stabbing Benedict Falk when he went up north to the mineshaft to save people who were stuck in a mineshaft.

A Scar above the right eye that was caused by a wolf that attacked Benedict Falk


Neck

A written tattoo that says 'The Time' that's in the middle of the right side.


Arm

A large scar on the right arm near his elbow that was caused by a knife bar fight in 1995 by Rustin Sallow by an accident.

Bite mark on his right arm that caused by snakebite in 1984 in Africa.


Body

Left side torse is burnt by a barn fire that was caused by Langston Sage attempting to kill Benedict Falk.

Left hand is burnt by a barn fire that was caused by Langston Sage attempting to kill Benedict Falk.


Leg

Left leg burnt is burnt by a barn fire that was caused by Langston Sage attempting to kill Benedict Falk.



Equipment

*Weapons*

AKM - 7.63x39. Wooden Handle and Wooden Stock with original finish.

SVD - 7.62x59. PSO-1 scope with original finish.

M14 Springfield - .308. - Scope rail with x25 times. original finish.

MP133 - 12/Slug gauge shell with original finish.

Magnum Revolver - .357. Wooden Handle with original finish.

FNX Pistol - .45ACP. Original Finish.

1911 Pistol - .45ACP. Original Finish.


*Clothing*

Red Beret that belonged to the character called Rustin Sallow.

Brown Cowboy Hat that belonged to the character called Endeavour Western.

Pair of Aviators that was given to Benedict Falk by Luke Krey.

Red face mask was given to Benedict Falk by John Derek.

Leather eye patch that was given to Benedict Falk by Gladius Artemis.



Tan M65 Jacket found by Benedict Falk.

Brown Bomber Jacket found by Benedict Falk.

White Shirt that was given by John Johnson.


Pair of Yellow working gloves.



Blue Jeans found by Benedict Falk.

Old ripped Jeans found by Benedict Falk.

Camo Cargo trousers found by Benedict Falk.



Yellow Working Boots found by Benedict Falk.

Original yellow Timberlands found by Benedict Falk

Original Black Docmartins given to Benedict Falk by Endeavour Western.






Occupation

Heavy Goods Driver.

Affiliation

Anarchy

Role

Ex Leader of the Common Folk. Ex Leader of Tortuga State, Ex Leader of Saviors, Ex Leader of The Time. Adviser of the Wolf Pack.
Background
What makes you a survivor? - Falk.
Falk was born into a family which was full of the greed of money and power. His father, Richard Falk was an abusive drunk. Richard was the type of person who get into a fight if someone looked at him wrong. Richard had quite problems and at the time, People just thought he was crazy, there wasn't a health care system back then. The only thing was that the government would put you into an Asylum and left you there. Falk's mother was a whore, her name was Mia. Mia was the type of person who you would pay and bring back to your house and she would either have the sex or drug your drink with what is called 'Date Rape' for the people who use and the whoever takes goes into a state where they can't move and is half sleep and half awake. When she did this she would go around the house and looking for cash, and anything that might be worth taking. On evening Mia was on her rounds and she came across was South African. They talked for a while and the South African man said he was part of an organization called The Time. The Time was a group that was made up from the Church. The Time would go out a kidnapped or buy children on whom they meet. The man said if Mia had any kids he would buy them off her. Mia said she did and she would need to speak to her husband about it. The man gave her his number and Mia left.  
When Mia arrived back home, Richard was sitting down in front of the fire reading the local newspaper. Mia sits down beside him and said what had happened, They spoke for hours about it and they agreed to give Falk up.. In the morning Mia got Falk up and brought him to the pay phone and she rang the South African man and where she was. About half an hour later the man arrived. The man gave her 10 pounds, which was a lot then and he put Falk into the van shook hands with Mia and left.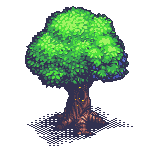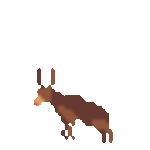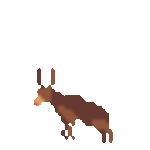 Quote

Jeffery Holmes

Jack Velez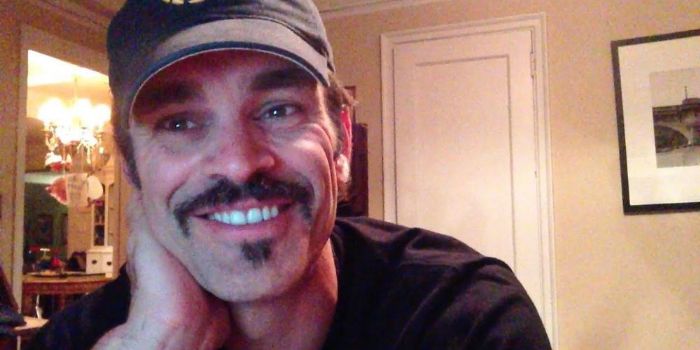 Falk was sitting on a metal box in the back of the van, there were some other children in the back as well, but none of them spoke, each stop and each bump got worse and worse. After a while the van stopped completely and few moments there was the sound of the lock on the van door and it opened, the sun came in and blinded the children and the man who put them in their threw a backoff food and water into the back and turned the light on and there was silence for few moments, and the there a sound of the door locking again. The children didn't fight over the bag they passed it around and eat, They started talking and laughed, it  wasn't long until that stopped the door unlocked and the man turned off the light and locked the door again the van started moving.The children was dead quite. They didn't speak on the journey again.  It took what seems a few days and when the van stopped it was hours until the door was opened and it was a different man and he said get the fuck out and stand by the wall. The children did what the man asked. Little did Falk know the man who asked him to get out was someone who he later look up to and learned everything from his name was Endeavour. Endeavour said his name and said follow me and the children did. Endeavour brought them to a barn where their was a man with a tattoo gun on a chair waiting, Each other the children got there tattoo which they cried and screamed. When it was Falk's turn his number '502 'and the section was 'E'. After that was done Endeavour brought them toa office looking building and said to walk in one by one and wait. When it was Falk's turn, He heard a radio and a man came in. It went something like this..
Credit @Caesar

SVD
M14 Springfield
.357 Magnum
Colt 1911
Brown Cowboy hat
Rustin Sallow's Red Beret
M65 Jacket
Bomber Jacket 
Blue Jeans
Aviators
Eye Patch 
Red face mask
Yellow Hiking Boots
Endeavour's Compass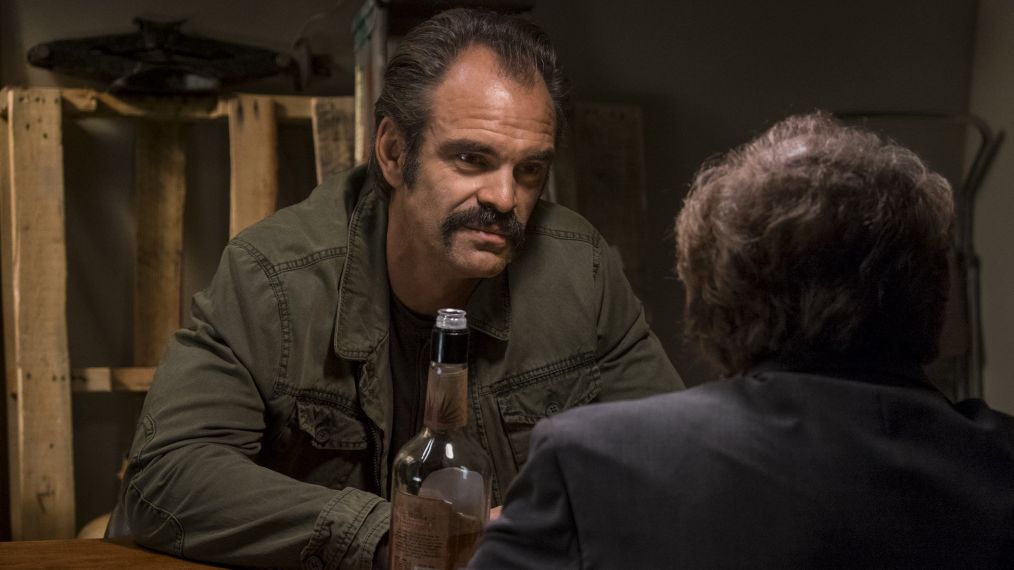 As time went on, Falk was in the farm, with the horses plowing the fields for the seeds to go in, everyone that was in the van with him that day had left, they got a family to go to and Falk was still there, nothing here came up for Falk's profile so he never left. One day he was in the field with Endeavour showing him what he had done and where to go next and while he was doing that a siren went off and Falk looked at Endeavour, and Endevaour pulled out his pistol and said come on. They were running back to the main base when shots were going off. Shots came at Endeavour and Falk and they ran for cover. Endeavour picked up two rifles that was laying on the ground and showed Falk how to load a magazine and fire it while the attack was going on. It was rival slave trade trying to take over the area. Endeavour told Falk to run to the truck to see if he could any eyes on where they were. Falk ran over and he saw about twenty people rushing in and Falk just.. let fire onto them. By the time Endeavour saw what he was doing and ran over. All the shooting had stopped and the rest of the attackers had fled. 
After that event there was some series meetings about what happened and Falk's name came up and they had a meeting on what to do with him. Endeavour's right hand man Shane died in the attack and Falk was to replace him. From here on in Falk wasn't a slave, he was a Slave Trader. Over the next few years Endeavourtaught him everything from read and writing, to slave trading. What Falk seemed to be good was the business side. Over the next few years Falk took over the section E  business side.One day Falk said to Endeavour 'He wanted to leave, and Endeavour made him a deal where he would give information about the people where he was and Falk agreed.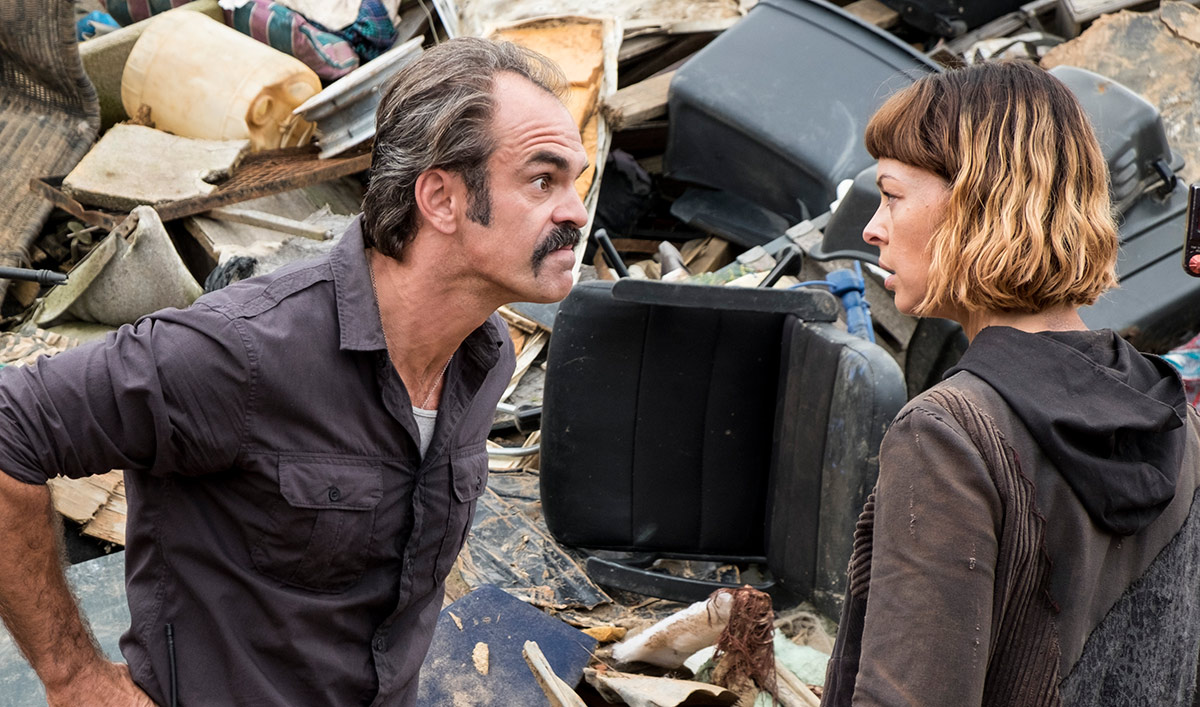 After Falk left he went back to England. He got a job driving trucks all around Europe and one the girls who was in the office called Nikki, The two got close and started dating and after a while they got together. They were bad as each other but had were connected to each other it wasn't long after Nikki got pregnant and 9 months later she gave birth to a baby girl which they named Sara. As soon as she was born Falk asked Nikki to marry her and she agreed. Falk was on the phone one evening telling him he was getting married and when the day came Falk was walking into the church getting ready and Endeavour was standing there with, Rustin and Langs ton.  Falk never told Nikki about the slave trade and Falk said to Nikki Endeavour was his Father and Langston was his brother.
Few months into the outbreak Falk and the people from the group called The Common Folk were at the lighthouse that overlooked the island out at sea. The gathering had been on the road for few weeks going place to place trying to find whatever supplies they could use. They had safe house with some supplies to fall back on just in case if anything went south but the place wasn't big enough for everyone. People had families and the house was small and couldn't fit everyone in it and it wouldn't be right if some families had to stay outside in a tent or in a car.
The gathering found a lighthouse that overlooked an island out at sea. The area around the lighthouse was big enough for everyone they could park all the cars and place tents down. One of the members of the camp called Jeffery was looking at the island through binoculars and he said to the camp that it would be safe from the mainland with the infected roaming everywhere and people. They could have someone on the tower on guard making sure no one has the same idea as they do. It was a safe place to be and all the children would be safe there and the parents don't have to worry as much. Jeffery thought there might be few infected wounding onit but the infected on the mainland wouldn't be able to make it over. The camp had a vote on it and it the vote voted to go over to it.
Falk and Jeffery were the people who the camp looked up to decisions and answers and they were on the coast walking up the beach trying to figure out on how to get across. Eventually, they came across some beached rowboats and most of them were beat up but two of them were in good condition but still needed some repairs on them. They did think about swimming over to the island but the children wouldn't be able to swim in the strong current. Falk and Jeffery said to the camp that they found some rowboats and they could cross over with it but needs some repairs. Over next few days the gathering went out to the nearby towns to find supplies to repair the boats and eventually they got the repaired. The following day they would cross the island.
That night Falk nodded off on the seat by the open campfire and the camp got assaulted. Falk woke up with individuals shouting, Jeffery was yelling keeping individuals away from the dead. Frankie came running in holding to rifles and gave one of them to Jeffery and the discharged the rifles unto the dead. At the point when Falk acknowledged what was going on and he hauled out his .357 magnum and terminated it to execute the dead. Falk hurried to his tent to get his rifles and his rucksack. When Falk came back main part of the camp he called out and nobody reacted he saw a portion of the cars and trucks had gone. Falk bounced onto his truck and drove off towards the interstate where he figured the people would go. 
Falk was sitting tight for a couple of hours and nobody came. Falk was calling out on the radio, however, couldn't get anybody respond. Falk believed that Jeffrey and Frankie would have gone to house where they had supplies and he drove there, when he arrived He saw Jeffery's truck outside and drove down and got out. At this point Falk strolled into the house and was Jeffery just there Jeffrey asked Falk what happened and Falk told him that he had fell asleep.  After some time Jeffery said to Falk what do we comprehend what to do. Falk said we have to find the others. After some time Jeffery removed the provisions from his truck and put it to Falk's truck and them two drove off. They sat tight at the interstate for a couple of hours and held up and nobody came. They settled on the choice to leave and head up north.
As time went on Falk and Jeffery heard over radio calls that there were camps that the military had set up. When they arrived the camps were gone, they continued going to place to place to attempt to discover a home. Be that as it may, they never discovered it. Jeffery was attempting each radio transmission to check whether they could connect with anybody. They caught wind of a bar in a city up north so they chose to go and they were for few days yet they chose to leave since they town would shoot each other up and wouldn't over nothing and they chose to get out. When on they were on their travels they came to a garage it wasn't up and running yet and the man in charge called Bjorn. 
Falk and Jeffery assisted Bjorn with setting up the garage they found supplies that the garage could use. One night Falk, Jeffrey and Bjorn were sitting around a campfire and they were talking about how they got to Chernarus and Falk had past and he thought it was a good time to tell Jeffery. He wasn't fussed about Bjorn knowing. Falk said 'I'm a transport driver' and Jeffery said 'what kind, what did you transport? You one of those American truckers?' Falk said 'In a sense yes, I got into it when I was a kid and never got out of it, in the end, I just transport goods around the Europe. Jeffrey said He came over to see his grandmother he never knew and he found out she had passed away two months beforehand. Few days went passed and Bjorn and his people wanted to move the garage to an airfield and Jeffery and Falk decided to help transport the supplies. Falk spoke to Jeffrey about leaving and Jeffery wasn't sure of wanted to be on the road again but he said he would go with him.
Falk and Jeffery were on the road for few more days and they came across a lake which implied they had fresh water and fish They found a house not far from the lake and after some time they got the place repaired. Not long after they made camp at the house Jeffery was angling and Falk had strolled down to him with some food and when he came back with what Jeffery had caught, he saw a man that wore a UN protective cap and he thought it was military, however, something was off, He had ordinary clothes on and only a shotgun Falk raced to a tree and watched the man stroll into the house and when he came out Falk saw he had taken Falk's and Jeffery's provisions and Falk hauled out his firearm and watched the man stroll not far off, Falk required them supplies to survive and Falk fired a shot at him and executed him, Falk went up to the body and searched it and didn't discover any ID on him to check whether was military or not but Falk took what he had on him and took it back to the house and Jeffery came running up from the lake with his shotgun to discover what was happening. Falk told him what happened and they both went out to move the body.
Falk was travelling with a friend of his called Joey Thomason, Joey told Falk about his house he had in the town of Stary. When they arrived at the town the place was packed. People were talking and trading and there were gunshots going off in the distance. After some time Falk and Joey got used to town and they were coming out of the house and there were gunshots going off everywhere. Some of the members of the legendary feared bandits called The Black fangs were running past the house. Now the Black Fangs ran the town it was their town and their laws. If you didn't listen to the demands of the Black Fangs you would either be shot, thrown out of town and beaten. As I reflect back now it I think it why the town was good. There was fear in the town so townfolk wouldn't try anything because of the what they saw to people who broke the laws.
Anyway, as I was saying The Black Fang's were running past the house and one of the men in charge called Luke Krey asked did we see some doctor or a woman go pasted and Falk said Yeah he ran towards the church in the next town over. So The Black Fangs run over there and shortly after Falk and Joey were walking towards town and they saw some people stripping a car from his wheels, engine parts etc and Falk shouted at him and the man replied back saying we need to Slow down the Black Fangs. The guy runs off and Falk called Luke Krey on the radio saying about some guy stripping his car down and shortly after that one of the Black Fang members said Falk and Joey were needed at the church. 
Falk, Joey and the Black Fang member headed towards the church and when we arrived The Black Fangs had three people tied up and on their knees and Luke Krey came over and said which one of these people stripped the car down. So Falk pointed and tell and the man behind him shit him on the head. Shortly after that Falk met a Black Fang member called David Anderson. They spoke for a while traded some items and Falk asked about the girl that was tied up and David said they would trade her and after some time they made a deal and Falk gave David his spare glasses.
After Falk bought the girl, Falk, Joey and the girl headed back to town and they went to Joey's house. The girl was pretty beat up. She needed medical attention. The next day there was a doctor in town looking for this girl Falk bought.  The lady doctor never said her name and had her face covered by one of those face masks. While Falk and the lady doctor was sorting out the beaten up girl, Joey was outside talking to some bounty hunter or detective wannabe and he was looking for the girl and the detective said he wanted to speak to Falk. Falk walked outside and started talking to the detective about the girl and Falk gave him all the wrong information.
After some days passed, Falk was in the middle of the town and Luke Krey came over and said the town is low on food supplies and would Falk and his men help out sorting the problem out. Falk agreed and some of the Black Fang members brought some of the tents and last of the farm supplies down to Joey's house. Falk was on his radio calling some of the radio frequencies he had been given by people he met. Few hours after Falk was on the radio people started to turn with supplies and the word got out throughout the town and around the area and people brought supplies that the farm needed. 
After each hard day Falk would put out some seats and light a campfire and sit down with some of his men and the Black Fangs would come down for to relax and talk and have some food. One evening when everyone was sitting down at the campfire Falk said, Luke Krey, The farm is getting fairly big now and the farm is massive we could expand it to something. In the end, the farm became the trading company. People were coming to trading camp every day it was getting bigger every day.
The Black Fangs called a town meeting. The church in town stary was the town hall and if there were any meetings or the town got under attack that was where the townsfolk was meant to go for protection. The meeting was about the name of the town because The Black Fangs wanted to change it and the vote went to Tortuga. This where the town got its name from. The name caught on very quickly and people seemed to forget the real name of the town and just called it Tortuga. 
The town hall got used for almost all the town meetings and trails. If someone in the town broke the laws of Tortuga they would be put on trial and they would have to face the consequences. Sometimes it would end with death or it would end with a community service over at Falk's rehabilitation centre. Anyone who was sent to the rehabilitation would do working fields and would be thought not to break the laws. If anyone tried to run away from the rehabilitation they would be shot.
After the town meeting Joey and Falk went down to Cherno and they met a young girl called Sofia they spoke for a while she told Falk and Joey that she was looking for her sister who was in the army. After speaking for awhile, Falk and Joey had to get back to Tortuga and they ask the girl to come and she decided to.
When the town got called Tortuga the trading camp got its official name Tortuga Trading Company. It also had another name for the area it was in and it was called Joey's House. It was good site Joey's house where the trading camp was it. The camp was nicely laid out and easy to find and trade items too. There were few problems the camp had. There wasn't any area to park vehicles and the camp could be easy to attack by people. With the recent attacks on the town, Falk decided to move the whole trading camp to the barn area of the town. 
Falk, The Black Fangs and The Common Folk, were doing a full-scale move. They got the fleet of trucks, cars, and off-road all load and ready to move it. They drove the vehicles over and people could take the supplies and put them in tents and they would drive back to get more. It took about six hours in the end to transport everything and get set up. People were gathering around because they wanted to trade. Falk had to get The Black Fangs to get people away from the area as they couldn't set up and some people didn't like getting shouted out and they got dealt with. 
During another town meeting, there was a discussion for the new name of the area of the trading camp and the mayor of the town said 'Falk Towers' and it got decided to be called Falk Towers. 
Falk and Jeffery decided they needed more people to work at the camp because they had expanded so much and Falk had to deal with the council and other town business he wasn't around and it was left to Jeffery and Joey to deal with. Falk put the word out that the trading camp needed more staff and people came to Falk's office for the interviews. People like Kricket, Fae, Oscar, Aaron and Mason came to be high roles within the Trading Camp.
The town of Tortuga, Hated the sight of cannibals. Who in their right mind would go out and kill people just to eat them? It got to the stage where these cannibals would come into the town targeting people just eat. The council found out about this and banned all cannibals, some were found and killed, Their heads were put in poles outside the town with the sign with NO CANNIBALS written on it.
Falk was inside in Falk Towers while he was fixing one of the trucks that had been brought in there was load spray of bullets coming into the market and bullets were hit the metal. Falk rushed to get his rifle and shouted at Kricket to get everyone inside. Falk called The Black Fangs on the radio to tell them about what happened and they said were on their way. Falk said we needed to get out of here and to the town hall. After few minutes Falk said we got to make a ran to the long barns. Falk got everyone at the door and said run to the barn. Nobody was hurt and got to the barn. Falk told Kricket to bring the people to the town hall. 
Shortly after the Black Fangs came into the barn and Fae and David came running over to Falk to find out what happened. After Falk spoke to David and Fae, David went with the other Black Fangs. Falk said to Fae we need to get to Falk towers to grab supplies just in case anyone was shot. They both made a dash and Falk got shot in the arm. Falk and Fae were both in the barn and Fae grabs the supplies. 
The two ran towards the town hall just barely being missed by shots. When they arrived Jak Onion was there helping the injured. Falk went over to Oscar Coats one of Falk's men and he patched him up. After  sometime the Black Fangs came into the town hall and it had been sorted. It was done there all dead the attackers. 
Shortly after the attack on Falk towers another massive group attacked the town and it resulted in some of the town folk being killed. Falk was away at the town at the time and got called over the radio asking did he see anything when he went out of the town. Falk was on his way back to town and part the truck up on a hill to see if he could see any of the shooters. 
edited 03-08-2019
Shortly after the attack on Tortuga, The town was running out of supplies and Falk took it upon himself to go out and find a new trade route for traders and supply runs as the PCC had the roads block and robbed anyone who went through. Falk took off with Kricket and headed towards the Mogilevka. While they were on the way the came under attack. Falk and Kricket ran towards a broken log and laid down. Falk said to Kricket he will need to make a run for it down the hill and he would keep it covered. 
Kricket ran, and Falk was firing his SVD over the log, while he was shooting his SVD, The gun jammed and Falk was about to take out his .357 but he got surrounded by five men. Falk let go of the guns and one of the five men knocked him out with the stock of his gun.
 
About a year later, Falk managed to escape the captures as they brought him to Ukraine for some reasons but they kept running into issues and Falk managed to get out during the night. 
It took Falk few months to get back to Chernarus, Falk was looking for supplies wherever he went and managed to find a Glock 19 and few magazines with some rounds. Falk found a family that was hiding out in a house and waited until night and bashed the door in and held them up. Falk managed to get some food and a rifle, the father tried to stop him but Falk shot him in the leg and put his foot on his neck and said to the mother what he wanted. 
 
When Falk got back to Stary he saw the town was burnt, with bullet holes in most of the houses and to his surprise he found few people that used to live there, Falk was now on a mission to rebuild the town. After few weeks Falk found some people, and some old friends to rebuild it but issues came about so the moved to place to place. While they were on there travels, They came arcoss a man called John Moody who wanted to build a group called the saviors and ask Falk to join. At first Falk said no as he had a duty to these people but after few weeks Falk got some orders from some old people and joined. Falk was able to use Moody, within a few days Falk became the second of command of The Saviors. 
Falk was now the second of command of the saviors. John Moody was nothing but a stupid war hungry kid who Falk used for his own gain. Falk used Moody to attack other camps and people he disliked at the time, or he said to Moody anyway. Falk made sure the leadership in The Saviours were the people Falk liked and not the people Moody chose. Issues came up when a kid called Ryan wanted to promoted but Falk would never let that happen as he would ruin his plans. Word got around that Moody touched a 14 year old and. Falk made sure this was going around and people started to hate Moody. Falk left after he put a setup in town to be captured and said everyone that John Moody was, and Moody was very upset. Within a few days the Saviors went in ruins and a man called John Johnson killed John Moody with a a screwdriver called bear.