Anthony Rivera
Character information
Alias

Tony

Mental

Depressed/ Scared

Morale

Low

Date of birth

1991-07-05 (27 years old)

Place of birth

Norwich NY

Nationality

Italian

Ethnicity

White

Languages

English

Relationship

Single

Family

NA

Religion

Christian
Description
Height

182 cm

Weight

87 kg

Build

Slim

Hair

Black

Eyes

Brown

Alignment

Lawful Neutral

Features

Anthony he would appear to be 6 ft exactly with a clean cut beard, light caramel skin tone, eyes that buldged from it's sockets, always staring at the ground barely ever making eye contact, long fingers with finger nails that appeared to be bitten out of anxiousness, and a monotone facial expression that just appeared he had lost something close to him.  

Equipment

Suit and tie.

Occupation

Banker/Law

Affiliation

The Portius Cras Corporation

Role

NA
Background
 Anthony Rivera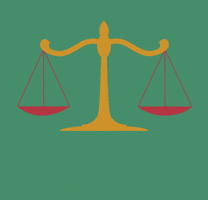 His Story
A small town banker from upstate NY, Norwich. He isn't very social and tends to be more of introvert because he has social anxiety. Often Anthony avoids situations that create any kinds of decision making or situations of conflict. If you saw Anthony he would appear to be 6 ft exactly with a clean cut beard, light caramel skin tone, eyes that bulged from it's sockets, always staring at the ground barely ever making eye contact, long fingers with finger nails that appeared to be bitten out of anxiousness, and a monotone facial expression that just appeared he had lost something close to him.  
27 Year old Anthony Rivera was raised by his father as he knew nothing of his mother. He worked hard at his job as a bank broker never taking a day off from work because he didn't have much really going for him outside of work. No friends, no girlfriend, and no special skills other than working on tree houses. Anthony seemed to be pretty decent at carpentry and felt that it really helped to fill in the emptiness that he felt in his life. One day at work Anthony had an interaction with a client that changed his life. Blonde-reddish hair freely bounced from her shoulders, her hips slim but rounded rounded, red lipstick the color of a fresh nose bleed on a hot summer day,  eyes that reminded you of a breezy day at bora bora's clear blue ocean, and a smile that filled a man with confidence he'd never thought he had.  This woman was a regular and Anthony often took a kind liking to her but never engaging into anything more than a frail smile. Her name was Alex Boothe and she was a woman that you just knew took care of her own. It was then she had demanded that Anthony meet her after work sometime that day around 5 PM at the local bar and grill.  
How it Started
Alex and Anthony Met and began talking about their interest and what they wanted out of life. Anthony timid and shy looked constantly at the ground. Alex notices this about Anthony but it doesn't bother her as it actually makes her more interested in Anthony. She places her hand gently on Anthony's as she looks at him and she begins to speak in a serious tone. She says Anthony " I've been a customer at your location for awhile and I've never seen you really have any days off." " How about you fly with me to Chernarus for a week I'm actually looking to be stationed there pretty soon and I'd like the company. Anthony was curious as to what she was talking about and asked her "Stationed?" Alex informed Anthony that she was apart of the marine core and wanted to take him along. Anthony shook his head no and said he just didn't have the time. Alex asserted herself a little more as she walked over to Anthony and sat down in his lap. It looks like I don't have a choice Anthony says, in order to get her off of him. 
A few days passed and they successfully arrived at Chernarus in order to check out the new marine base that had been established there. After all it was the United States Marines which liberated these plains from the Russians and CDC. Antony was just along for a quiet ride with a woman who he had interest in yet was too afraid to really admit it. I mean after all he had traveled so far on short notice to be with a complete stranger. The most impulsive thing Anthony had ever done in his life. 
The Death of Alex and Virus Encounter
The infection. Chernarus infection begin and not really much was known as to what it origins had become. The CDC and the Marines had given little information on the outbreak and if it was truly contained. Alex was actually being stationed there to guard buildings but little did she know she had been exposed to toxic waste sites and had broken Ill. Alex now lies on base with her beloved friend Anthony and Anthony holds her not knowing much of what he can do he hands her a nice sculpted piece of wood that says "Thank You". Alex passes away in front of Anthony and little did Anthony know he was at the wrong place at the wrong time. Alex didn't just stay dead but Alex was alive and Anthony's first extinct was to run, run, run run. 
What Anthony Does Now And His Goals
He has a dream that society is restored. That things will go back to the way they use to be. He understands the importance of government but thinks others are running ramp it around without any kind of consequence or control. He wishes to support a group that will bring back his comfy job back into the bank or utilize his legal expertise. He believes that government as collapsed and must be restored. People should be working together and there is no such thing as being a loaner. In a world full of sickness you're helping to contribute to the cause or helping to contribute to spread the sickness. Containment and structure should be priority.
He is willing to do whatever it takes to see restoration to civilization and anyone that rejects civilizations accepts the plaque but he is just a banker with a human resource degree and degree in criminology. He knows he is to shy, too anxious, to really do anything forceful to be heard. He just wants to go back to paying his taxes, he wants everyone going back to paying taxes and working for the cause. We must reject the plaque.
That is when Anthony Rivera meets a group called Potius Cras who he deeply believes can restore society back to its previous glory. Potius Cras Corporation not only saved Anthony from his endless running town to town but also helped to take him in and hire him.