Razz McKenzie
Character information
Alias

''Razz'', ''Razzle Dazzle'', ''Razzmanian Devil''

Mental

Unknown

Morale

Going upwards, regaining

Date of birth

2001-11-30 (17 years old)

Place of birth

UK, Cheshire East

Nationality

British

Ethnicity

Caucasian

Languages

English

Religion

Agnostic
Description
Height

182 cm

Weight

72 kg

Build

Quite slim, athletic build

Hair

Shaved-sides, long curly hair ontop

Eyes

Chestnut Brown

Alignment

Lawful Evil

Features

His hair is rather short & messy on-top, yet still remains rather stylish. He's of obvious Caucasian descent, his irises take a dark shade of brown and the "whites" of his eyes usually take more of a redder hue. As of now his face is mostly clean-shaven though it isn't uncommon to notice some stubble, especially on his upper lip. Most obviously, a bloodied bandage lies over his right eye.


Background
July - 2017 - ''Short change''
Razz got played for a complete bitch-boy. During the early days of September he'd find himself in situations of exploitation, degradation and humiliation. Made to crawl in the mud semi-naked, consistently name called, even robbed. The final straw was when his eye was removed on Black Mt. for simply being in the ''Wrong territory''. When all seemed lost, he finally found a friend. Jeremy. Jeremy wasn't malicious, he joked with Razz rather than made a joke *out of him. Following this, Razz found sanctuary in Severograd upon speaking with a a man named David, where on the 19th of September he met a medic, a woman named Rory. Initially cautious, she grew accepting of him after their little chats as she'd patch Razz up regarding any and all injuries he'd sustain. This opened up a gateway for him, he found Purpose in Viridian. With a friend of Rory's being David, they were practically his parental guardians.
September/October - 2017 - ''Blood is thicker than water''
Viridian (in the beginning) was a good thing for Razz. Although, tensions rose between Razz's friend Jeremy and the group. They took issue with Razz being drawn into the hostilities which followed in Jeremy's wake. Long story short, Razz watched as Jeremy was dragged into a barn and beaten on several occasions. Until fists became bullets, and Jeremy lost his life as he chose Jeremy over Virdian. Despite the severity of their actions, they justified it as protecting Razz. Something snapped in Razz's brain; perhaps it was his outlook on life, perhaps in was his old world characteristics, or maybe it was sanity. To say he changed after these events would be an under-statement. He quickly became known as the ''Hot-headed little shit'' of the group. Causing chaos and problems for the group. A metaphorical war of attrition with Rory in which piece by piece he broke down everything she built, peace, prosperity. He didn't even realise. Practically spitting in her face despite her teaching him the fundamentals of medicine providing him with a foundation for becoming a doctor, but importantly saving his life.
November/December - 2017 - ''Downfall''
This behaviour manifested itself into devotion. In which he'd show to a quirky girl named Quinn. For some reason he liked her, constantly acting as her little errand boy whenever she'd land herself into trouble. This inspired trouble for the both the terrorist organisation known as the ''mujahideen'' and ''The bounty hunters'' as he'd go on his self-righteous utterly crease worthy missions of being a hero for her. Eventually trouble leaked into the group, with Rory surviving a near fatal ordeal with David with Razz's unknowing, he dragged a member of Viridian, ''Dan'', out to the barn to commit what could only be titled as cold blooded murder over Rory's death controversy. He begged for his life, and he was quickly stopped by Rory herself, and was kicked out. Viridian finally lost interest in him. With Jeremy dead and Viridian out-casting him, he turned to Quinn, yet she'd found another boy. He'd been made a fucking mug.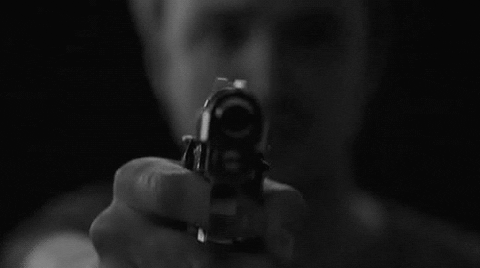 February/March - 2018 - ''Rise & Reformation''
Then, a drastic shift occurred. After roughly a month of being alone in self-pity, he'd run across a man named ''Louis'' during his travels. He showed Razz the ideology of Anarchy, as did an old friend named ''Boris'' and a new-found friend known as ''Dusty''. They didn't keep him a leash like Virdian, they allowed him the freedom to operate however he saw fit. Thus taking the lives of the military of Chernarus in on-going wars, (Mainly CDF) and occasionally a new-found group known as the ''Black roses''. As he was had been, he brutalised the prisoners of war who refused to denounce themselves, so engrossed in the idea that they were a cancer upon Chernarus. Anarchy were practically untouchable, Razz was well on his way to becoming a capable leader. Anarchy at one point was untouchable, they came and went and did what they pleased. Razz's identity crisis had ended, he knew what sort of man he wanted to be and will become. For the most part now, he'd become an utter nasty cunt.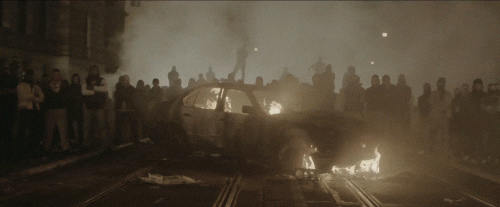 Taking four months away on the coast in a life of solitude after Anarchy disbanded, hunting, cooking, sleeping. Repeat. He's now ventured back up into the North of Chernarus once again through the cold winter. He's uncertain as of what's next for him.

Razz is approachable and friendly, with a genuine need for social interaction. He seeks companionship in others and is open enough in his discussion. Despite this, he is well-disciplined and intelligent enough to know where the limits lie, for his own sake. Friendship is as easily come by with Razz as it is lost, he is easy to get along with - his approach is infectious and he develops a sense of camaraderie with others quickly. He is forgiving, but cautious enough not to make the same mistake twice, so will rarely invest himself in trusting others more than once.
At times he can be a selfish: arrogant, sorry excuse for a human being. For those who aren't his friends, he has no problem in throwing them down under to further his progression as a person to be in a position of power. Redeemingly, his compassion for those loyal to him is unconditional. His friends are important as he holds them close to heart. As you can imagine though- his friends are limited. His arrogance diminishes all other peoples arguments, prioritising his own opinions first amongst other rivalling ideas. Giving into compulsions easily, making him susceptible to making both drastic and irrational decisions quickly